CarInspector.US
forges
alliance
with
AlpineAutoAuctions.com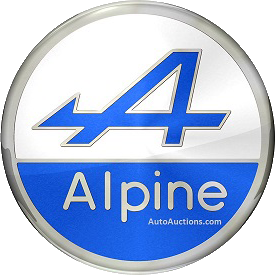 CarInspector.US is constantly reaching out to other businesses in the industry in hopes of making the car buying experience easier for you.  Today we are excited to announce our new friendship with AlpineAutoAuctions.com!
Alpine Auto Auctions, located in San Antonio, TX, has a virtually endless selection of vehicles.  These vehicles are available to the general public as well as dealers, salvage buyers, and you!  Their vast inventory includes virtually every year, make, and model.  They have cars, trucks, SUV's, Hybrids, boats, and commercial vehicles.  Basically, if you are looking for it, chances are they will have it and best of all, CarInspector.US has exclusive access to all of their inventory.  That's right!  If you are looking for that special vehicle, you'll probably find on AlpineAutoAuctions.com and once you have found that vehicle, we can inspect it for you.  You get an unbiased third party evaluation of the vehicle (typically within 2 business days of placing your order).  
In addition to their vast inventory, AlpineAutoAuctions.com offers the following buyer services:
• Brokerage Services: They can bid on a vehicle at Copart, IAAI, and other auctions on your behalf.  No need to set an account up with each auction yard or wonder if you are eligible to bid on a vehicle.
• Inventory Financing: Maximize your buying power and grow your business.
• Reconditioning: Get vehicles in sell-ready condition so they attract more retail customers. Increase condition grades and maximize your ROI.
• Arbitration: Buy with confidence thanks to our buyer protection services, which guarantee fair and ethical sales.
• Purchase Protection: Buy with confidence thanks to a guarantee period that lets you make your own decisions about a vehicle.
• Domestic and International Transport Services
Aside from all the services they offer one of the things I like the best about AlpineAutoAuctions.com is that when you call them, a real person answers the phone.  Their employees are professional, caring, and competent.  They address any issue or questions you may have on the first phone call.  There's no long hold and you're not transferred fifteen times before you get someone that can help.  If you don't have the time to browse their website, pick up the phone and give them a call at 800-525-5082.
---
I would like to take this opportunity to let you know that AlpineAutoAuctions.com did not pay me for this endorsement.   I have given it freely and willingly because I recognize the quality of their business model and I want to help them help you buy your next auction vehicle.  Having said that, I have a criticism I am putting out there.  Before I tell you what it is, I want to let you know that I have brought it to their attention and they have assured me that they are, and have been, working to resolve the issue.  Their website can sometimes be very slow!  Be patient with them.  Having developed our own websites over the years, I know how frustrating this issue is and how difficult it is to fix.  Don't let this one issue turn you away!  When you come up on one of their pages that's slow, just take a deep breath and think of how fortunate we are that we have a God that loves us and has made a way for us to have eternal life with him.  By the time you think about that and say a short prayer thanking God for the blessings he has given you, the page will have loaded. 
Jim A. Stone, Jr. CEO
CarInspector.US, Inc. 
https://carinspector.us
888-615-7555
706-955-0029 (fax)