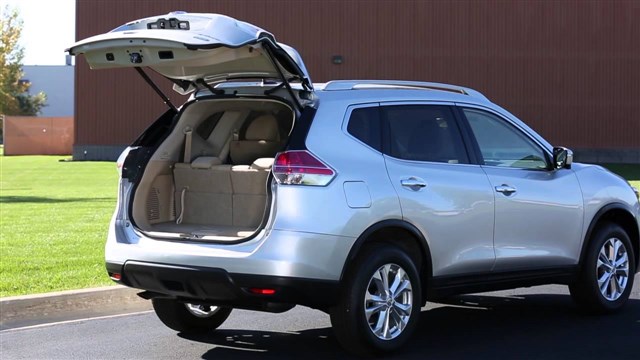 Nissan
Recalls
108,503
Rogue
Models
for
Rusting
Tailgate
Struts
The National Highway Safety Administration announced today that Nissan is recalling over 108,000 Rogue crossover vehicles due to rusting tailgate struts.
Year models recalled are 2014 through 2016.  The hydraulic struts which hold the tailgate open have insufficient anti-rust coating which may allow the extendable portion of the rod to rust causing damage to the seal.  If the seal is damaged, the high pressure gasses contained within the strut portion can be released and the strut may break.  Nissan stated that they are not aware of any such failures in the U.S; however, they did find similar failures on other models prompting them to begin the recall on the Rogue as a cautionary measure. 
Dealers will begin replacing the struts late this year.  Owners should be notified by Nissan via mail starting in June.