Free
Auction
History
Reports
Now
Included
With
Auction
Inspection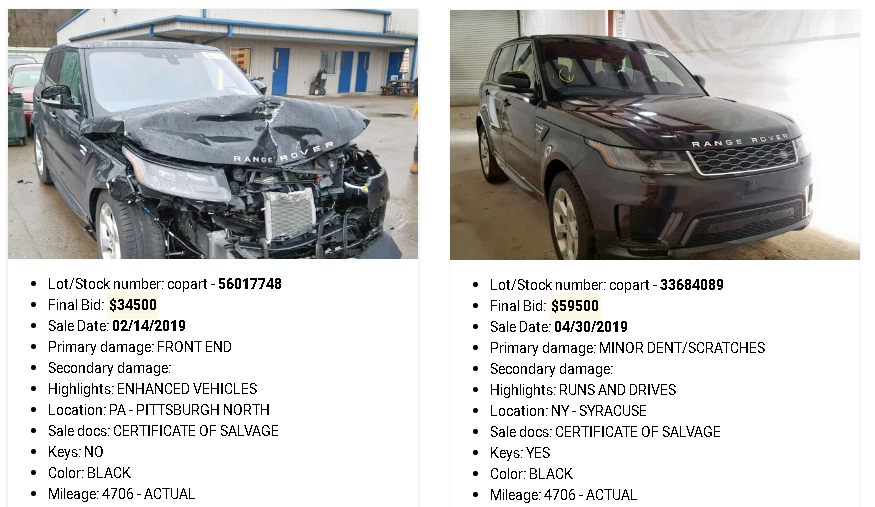 We are excited to announce the inclusion of a FREE auction history report with every auction inspection!
That's right, FREE!  
Our customers have been asking for years if there is a way to know if a car has been through auction before and if so, what the details were.   Today we are able to answer those questions.  For FREE, our auction inspections will include a auction history report from HistoryBids.com.  The report will include the following:
The auction name (Copart or IAAI)
The date of sale
Bid amount
Highlights
Location
Mileage
and more...
If you have not already clicked the link to  HistoryBids.com, please do.  These reports are available as a standalone product from them for just $25 each.  We consider this a valuable tool when researching a vehicle's history.  FYI, a lot of the details included in the report are NOT included in Carfax and other standard history reports.