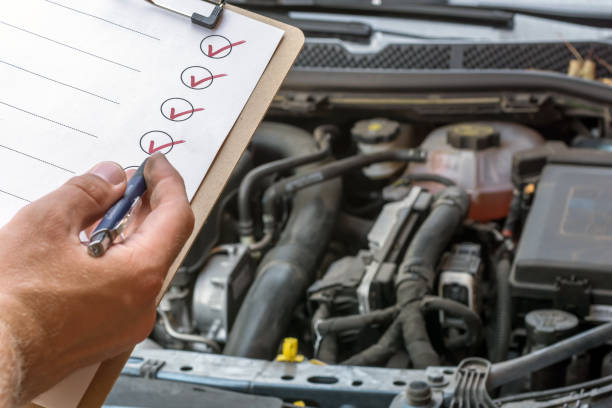 Inspections
are
a
MUST
When purchasing a used car, it's important to perform a thorough inspection to ensure the vehicle is in good condition. By doing an inspection, you can avoid buying a car that has costly problems.
One of the most important things to inspect is the engine. Make sure the engine is running smoothly and there are no leaks. You should also check for any unusual noises, such as rattling or squealing. If the engine makes these sounds, it could be a sign of serious problems that will require costly repairs in the future.
You should also check for any signs of rust on the exterior of the car and look over the body panels to make sure there are no dents or scratches that are too deep. These cosmetic problems can usually be easily fixed, but they can also be a sign of more serious issues, such as frame damage.
Finally, take the car for a test drive to see how it handles on the road. Pay attention to any strange noises or vibrations and make sure the brakes work properly. By doing a thorough inspection, you can avoid buying a used car that has hidden problems.
CarInspector.US
-
When
you
can't
inspect
it
yourself
CarInspector.US provides used car inspection reports to help buyers avoid purchasing a car with costly problems. Reports are generated by experienced mechanics who inspect the car and note any issues.
The reports are available for all types of cars, from sedans to SUVs. Reports include information from auctions, which shows mileage and images if the car was sold through IAAI or Copart salvage auctions. The reports are in an easy-to-read mobile friendly format.
If you're looking to buy a used car, CarInspector.US is a must-have resource that can help you make an informed purchase decision.